You are on our global website.
Would you like to stay on rheinzink.com or visit the local RHEINZINK America website?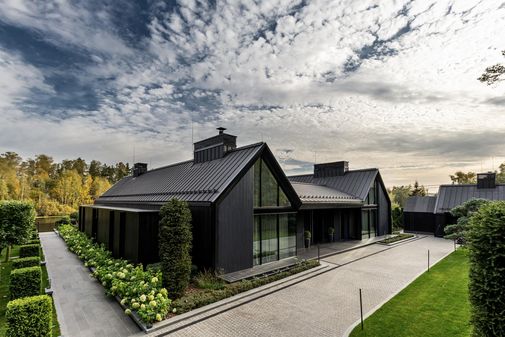 Residential building in GRANUM basalte
Moscow, Russia
Architect/Planner
PRIMEHAUS
Moscow
Russia
Contractor
OOO "Baukompanie StrojKrov"
Moscow
Russia
Technical Specifications
Roof: Double Standing Seam
RHEINZINK-GRANUM basalte
Copyright Images
RHEINZINK
The appearance of the house corresponds to the fashion trends in the architecture of private house building, as large glazed areas create a feeling of free space. The roof and façade in the black surface of RHEINZINK basalte using the rebate technique emphasizes the modern design and lends the house austerity and solidity.