You are on our global website.
Would you like to stay on rheinzink.com or visit the local RHEINZINK America website?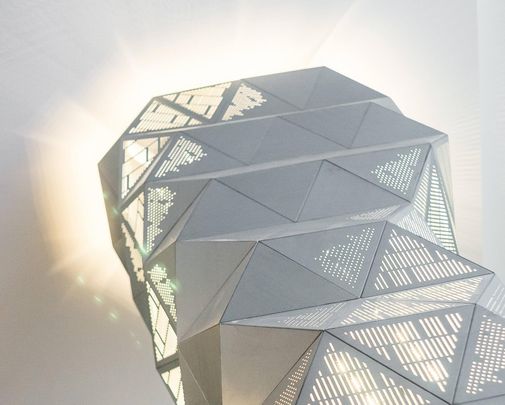 Restaurant Senses
Warsaw, Poland
Technical Specifications
Architectural Details: Special Solutions, Surface Design
RHEINZINK-prePATINA blue-grey
Copyright Images
RHEINZINK
After being honoured with the Michelin star, the kitchen of the Senses Restaurant was also adopted into the international restaurant ranking in 2017. However, the exquisite kitchen in Warsaw appeals to more than just the sense of taste. In addition to the edible creations on the customers' plates, the interior design of Senses is a highlight in itself. An eight-metre tall concrete column in the centre of the restaurant was designed to add a new dimension to the lighting in the room. The material chosen for this effect was perforated, backlit RHEINZINK titanium zinc sheets. The roof and facade were also designed with this material. The interior and exterior areas thus form a visual architectural highlight of the restaurant.