Skapa den vackraste patinan med ett zinktak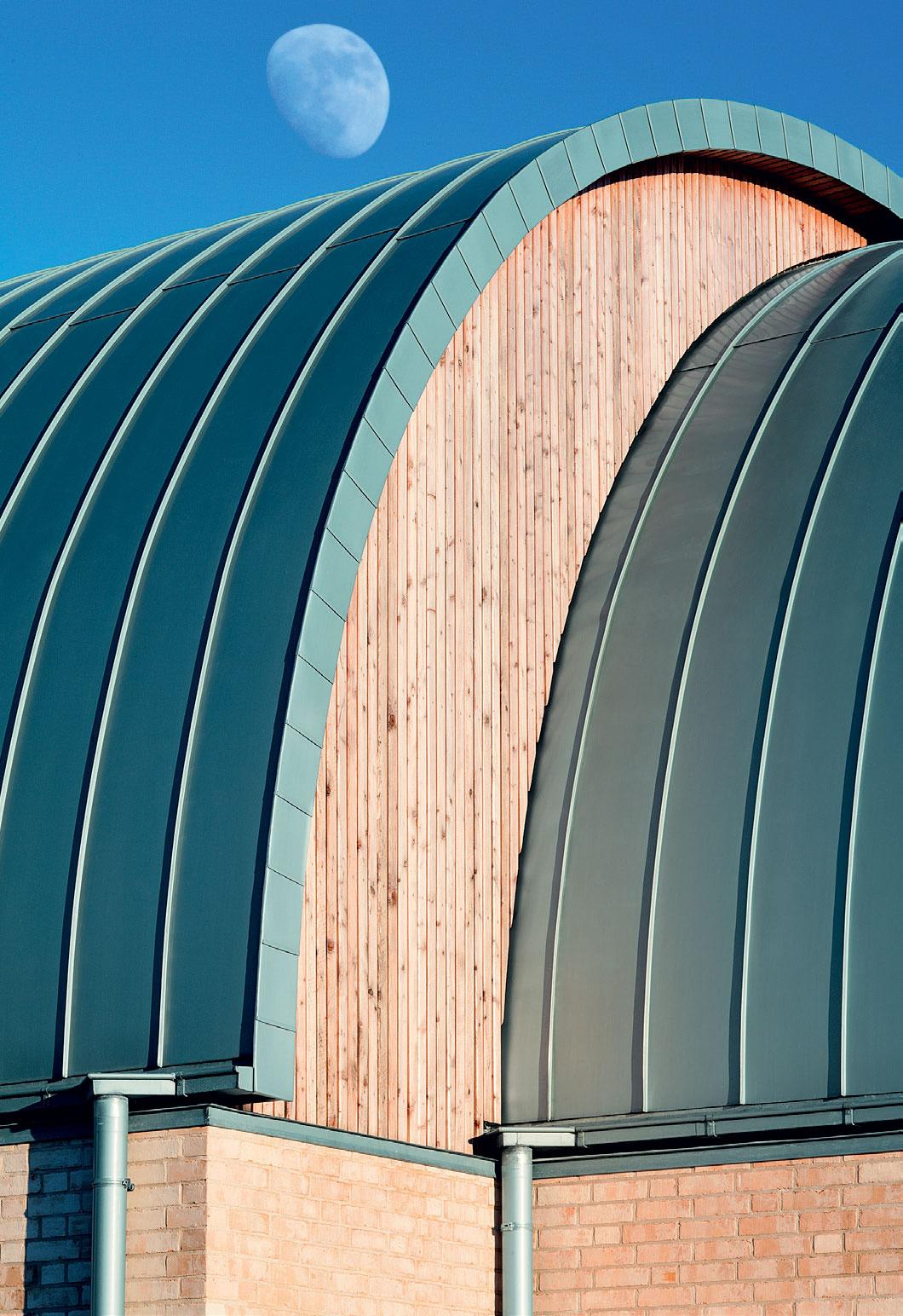 Det här handlar inte om magi, utan om enkel kemi: Ett nytt zinktak kan se ut som om det är 100 år gammalt.
Det är en egenskap när man arbetar med omvandling av äldre byggnader.
Förklaringen är att zink patinerar.
När vi säger att zink lämpar sig väl för omvandling av historiska byggnader beror det på att zink snabbt bygger upp patina, vilket betyder att det har lång hållbarhet.
Zink lever länge eftersom det patinerar.
Själva patineringsprocessen börjar när zink utsätts för väder och vind som resulterar i att det bildas ett skyddande lager som förhindrar att zinken rostar. Det är en kontinuerlig process som pågår under hela dess livstid och om det uppstår en repa på ytan börjar zinken från början att patineras. Det är därför vi kallar zink självläkande. Patina uppstår genom en kemisk process. Först reagerar zinkens yta med syret i luften och bildar därigenom zinkoxid. Vatten från regn, kondens och fukt gör att zinkoxiden omvandlas till zinkhydroxid, som i sin tur reagerar med koldioxiden i luften och så småningom bildar ett tätt och fast ytskikt av zinkkarbonat – det vi kallar patina. Situationen är annorlunda på undersidan av en zinkbeläggning. Här bildas inte den skyddande patinan eftersom det inte finns tillräckligt med koldioxid i luften och om undersidan utsätts för fukt under lång tid uppstår varmvattenkorrosion som med tiden bryter ner zinkens yta.
Den understryker vikten av att installera zink korrekt och enligt bestämmelserna, så att det inte bildas fukt under beklädnaden, och det gäller inte minst i samband med omvandling och restaurering av kulturminnesmärkta byggnader.
You are on our global website.
Would you like to stay on rheinzink.com or visit the local RHEINZINK America website?