You are on our global website.
Would you like to stay on rheinzink.com or visit the local RHEINZINK America website?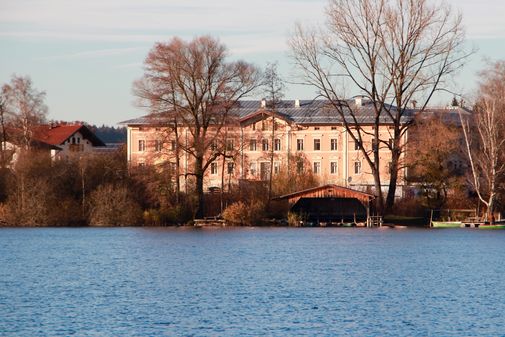 Gut Obing
Chiemgau, Germany
Client
S Denkmal Gut Obing GmbH & Co. KG
Mühldorf am Inn
Germany
Architect/Planner
Arbeitsgruppe – Bachmann, Gregor, Kuther, Klemz – GmbH
Leipzig
Germany
Contractor
Schneider M. GmbH
Aschau am Inn
Germany
Technical Specifications
Roof: 2,400 m² Double Standing Seam
RHEINZINK-CLASSIC bright rolled
Copyright Images
RHEINZINK / Schneider M. GmbH / GILLHUBER Immobilien
It has been possible to largely preserve the uniform classicist design of an impressive four-sided courtyard in Chiemgau in its original form for about 130 years. Thanks to the stylish restoration, the impressive appearance of the monument is still preserved from the time of its construction. Today the courtyard is home to high-quality condominiums.
A total of 2,400 m² bright rolled RHEINZINK titanium zinc was used for the roof in a double standing seam covering on a back-ventilated formwork and the RHEINZINK AIR-Z structure mat.